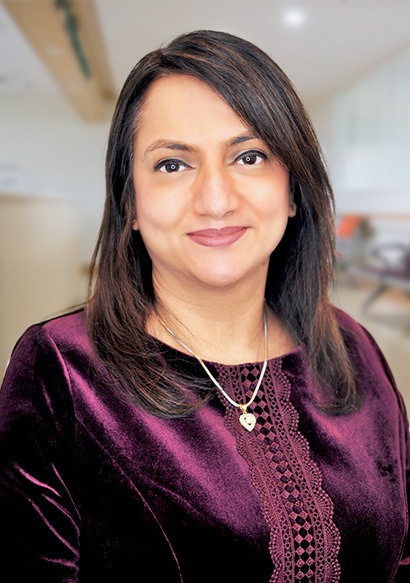 Dr. Hema Grover
Obstetrician & Gynaecologist
Dr. Grover completed her Medical Degree (MBBS) followed by specialist training from a tertiary institution in New Delhi, India. After migrating to Australia, she entered the local specialist training program enabling her to become a Fellow of The Royal Australian and New Zealand College of Obstetricians & Gynaecologists (FRANZCOG).
She is delighted to offer compassionate & high quality care to the women needing support through their different phases of life. Having worked within a range of Public and Private Hospitals in Australia & Overseas, she strongly believes in practicing evidence based medicine with a women centered approach. She prides herself in developing a strong relationship with the women and their families to achieve the best possible outcome for them.
In addition to Dr. Grover's wealth of experience and knowledge, she has demonstrated an innate ability to work within a broad range of clinical environments, whilst collaborating with various medical practitioners. With local/international experience and passion for medicine, combined with a compassionate yet professional approach, she is accustomed to working with people with diverse cultural background. Besides English she can converse with patients in Hindi, Punjabi & Urdu.
She is actively involved in mentoring of medical students & trainees and is also a voluntary examiner for Monash University medical students. She has a public appointment with Eastern Health (Box Hill hospital & Angliss Hospital) which gives her an opportunity to look after women who are not privately insured. She endeavors to be available for her patients all the time, except in certain situations. Availability of trusted colleagues is ensured in case of her time off.
Dr. Hema Grover
KNOX PRIVATE HOSPITAL

Suite 1 A(Next to main reception area)
262 Mountain Hwy
Wantirna, Victoria 3152

MITCHAM PRIVATE CONSULTING SUITES

267 Mitcham Road
Mitcham, Victoria 3132(Entrance from Doncaster East Road)

Lilydale Private Consulting Suites

475 Swansea Road,
Lilydale, Victoria 3140